Rapidos, the world´s first Sprint-Cross-Event.
A sprint festival for everyone who loves running fast. New, fast, exciting!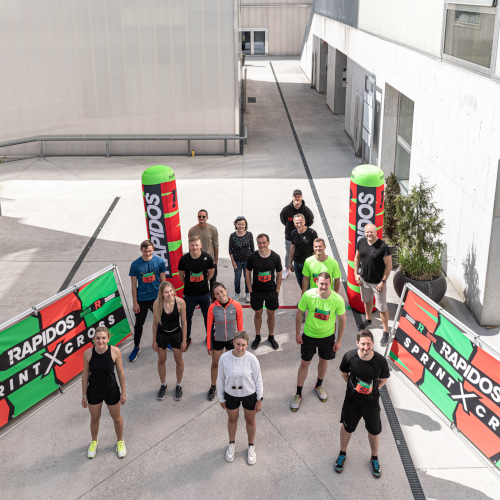 At Rapidos, participants from a wide variety of disciplines and passions come together. Whether from football, tennis, athletics, crossfit, cross-country skiing, biking, basketball or other sports. This is about explosiveness, a quick start and speed. In single competitions for women, men, juniors and youth! As well as an exciting team format in which 2 teams, each consisting of 3 members, go out on the track at the same time.
The qualification leads into the finals, where the fastest are determined in a direct 4-cross elimination format.
Rapidos appeals to all athletes, regardless of age, performance level or gender. What counts is the passion for running and competing! An event full of energy and emotions, exciting and entertaining for the audience and interesting for the media.
The Rapidos world premiere will take place on August 7, 2021 at the town square in Wels / Upper Austria / Austria.