One of Austria´s most beautiful street squares
The Wels town square, with its architectural unity, is one of the most beautiful town squares in Austria with its buildings showing attractive baroque facades from the 17th and 18th century. The buildings mostly date from the Gothic and Renaissance periods, which is particularly evident in the back courtyards.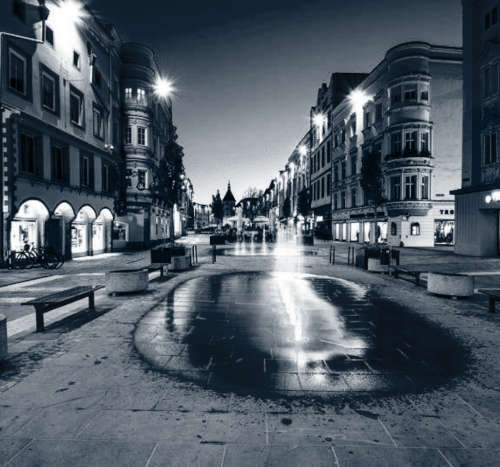 The town square invites you to linger, rest and enjoy. With benches, green spaces, a water fountain and numerous shops, bars and restaurants.
The sprint track will be laid out around the city fountain, a replica of the Renaissance city fountain from the 16th century, which was removed in 1896, directly in front of the town hall. The track is 192.27 meters long and has three changes of direction. It runs clockwise.
The attractive Sprint-Cross format allows spectators to follow the event directly on the track and to cheer for the participants.
Directions and parking
The town square can be easily reached by public transport (www.welslinien.at).
Public parking spaces are available in the city centre of Wels.
There is free parking at the Wels exhibition centre.