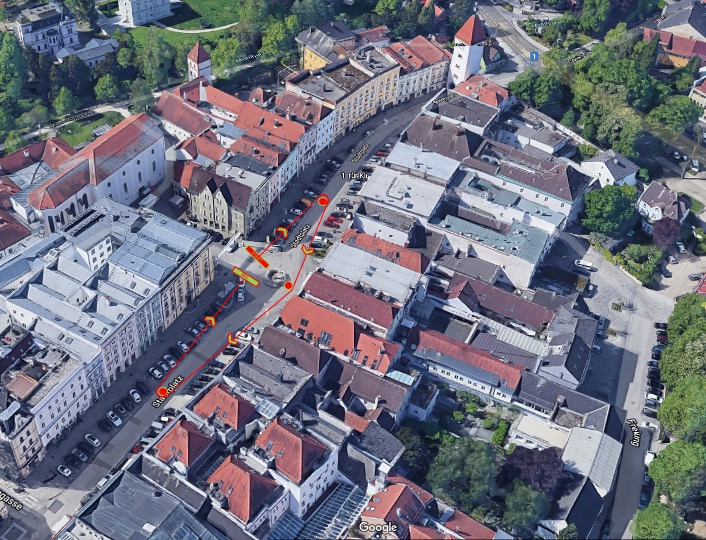 Running in unique atmosphere
The Sprint-Cross track at the Wels town square is 192.27 meters long and has three changes of direction. It runs clockwise on asphalt and cobblestones.
The start as well as the finish area are right in front of the Minoritenplatz, which is also where the race office and the athletes' area are located. A warm-up area is available close to the event area.
The organizer will mark the track in the best way possible. Each participant is responsible for completing the track correctly. It is not permitted to take shortcuts.
Organizer and competition management reserve the right to change sections of the track at short notice or to replace them with alternative routes in the run-up to the event for important reasons (e.g. weather-related).